The Challenge
Successfully transition site content and web traffic from domain of purchased company (Vordel.com) to the main site (Axway.com) without losing rankings or customers. If managed correctly, the acquisition provided a great opportunity to improve rankings for targeted terms.
The Solution
Obility began by identifying all high-traffic pages on Vordel.com and decided where on the main site that content should be transferred. Some pages could be transitioned to existing pages on Axway.com, which was done through a simple 301 redirect. For Vordel.com content that didn't match an appropriate page on Axway.com, Obility worked with Axway to create new pages.
Second, a generic page about Axway's acquisition of Vordel.com with links to all the Vordel related products was created for Axway.com to explain the situation to users as Vordel.com content was moved to Axway.com. All pages that weren't included in the first high-traffic list were 301 redirected to this new page on Axway.com, ensuring that anyone searching for Vordel.com content would end up on the Axway.com domain. In addition the Vordel.com homepage was 301 redirected to this generic page.
After the initial site transfer was complete, Obility closely monitored and addressed any 404 errors that popped up from Vordel.com. Within the first month after site transfer, Axway saw remarkable improvements in rankings and organic search traffic. Obility continued to look for opportunities to improve rankings on a regular basis.
The Results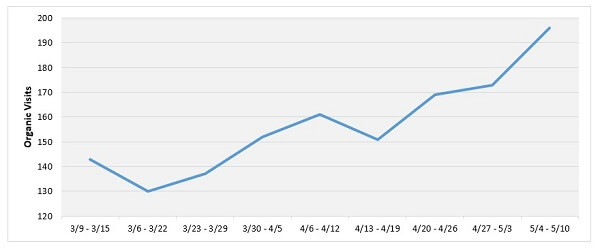 Average ranking for targeted keywords up 19 spots
Axway.com now ranking for nearly 20 new keywords where Axway had no search visibility before site transition
15% increase in organic search traffic to targeted pages in first month after site transfer (API Pages)
---
About Axway
Axway, a market leader in governing the flow of data, is a global software and services company with more than 11,000 public- and private-sector customers in 100 countries. For more than a decade, Axway has empowered the world's top organizations with proven solutions that help manage business-critical interactions through the exchange of data flowing across the enterprise, B2B communities, the cloud and mobile devices.
Axway's award-winning solutions span business-to-business integration and community management, managed file transfer, API and identity management, and email security — offered on premise and in the cloud with professional and managed services. Axway leverages these solutions, along with its deep industry expertise, to help customers govern their data flows across such industries as Financial Services, Automotive, Manufacturing, Consumer Packaged Goods, Retail, Healthcare, Life Sciences, Technology, Transportation & Logistics, Government & Public Sector and more.