The Goal
ActiveCampaign sought help in fixing their analytics issues. Our audit showed conflicting tags were causing data inaccuracies and discrepancies in tracking between their large main domain and subdomains.
The Solution:
Over a 10-week period, we developed a strategy to permanently resolve these issues with step-by-step instructions and data points for benchmarking insights. To ensure that these solutions are maintained and understood by the wider team, we also trained their web developers on Global Site Tag, Google Analytics and Google Tag Manager best practices and implementation once the project concluded.
The Results:
Before the analytics issues were addressed ActiveCampaign's bounce rate and page view data was inconsistent, the traffic on their main domain and subdomains was not measured identically, and Google Optimize and Google Ads were not fully implemented properly. Once corrected, the digital marketing strategy could be better evaluated and goals could be tracked reliably. Having accurate, reliable tracking and implementation helped ActiveCampaign be more confident in their data and move forward with their SEO strategy.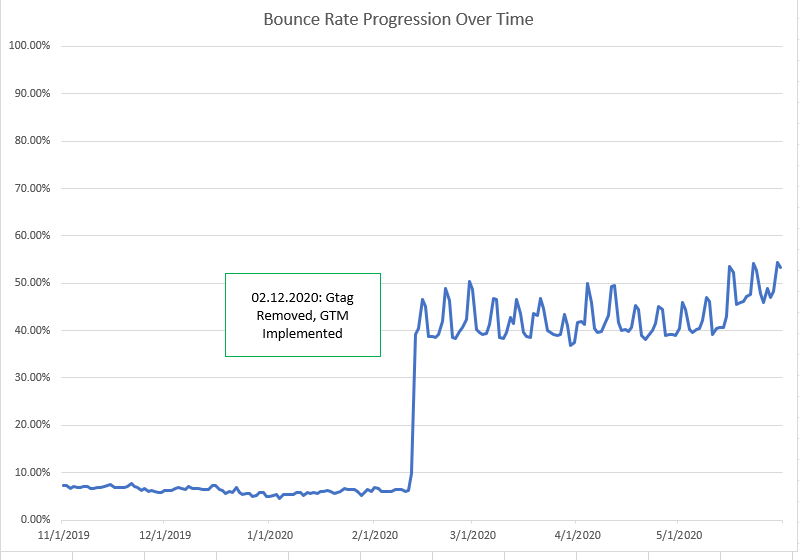 About ActiveCampaign

ActiveCampaign's category-defining Customer Experience Automation (CXA) platform helps over 130,000 businesses in 170 countries meaningfully engage with their customers. The platform gives businesses of all sizes access to hundreds of pre-built automations that combine email marketing, marketing automation, CRM, and machine learning for powerful segmentation and personalization across social, email, messaging, chat, and text. Over 70% of ActiveCampaign's customers use its 300+ integrations including Shopify, Square, Facebook, and Salesforce. ActiveCampaign scores higher in customer satisfaction than any other solution in both Marketing Automation and CRM All-In-One on G2.com. Pricing starts at just $9/month. Start a free trial at ActiveCampaign.com.
About Obility
We have one purpose: help B2B companies generate demand and increase revenue through online marketing. Located in Portland, Oregon and founded in early 2011, we're a fast-growing agency with a global client base ranging from early stage start-ups to multinational enterprises. Our focus is on B2B companies and we're proud that our growth has been due primarily to client referrals.