The Challenge
When this B2B energy sensors provider and Obility started working together, Obility was not able to implement optimizations outside of the blog. As a result, Veris and Obility concentrated their efforts on the blog and decided to create an SEO strategy that would fit this constraint and help improve Veris's brand awareness and authority in their industry.  
The Solution
The solution Veris and Obility agreed upon was to create two new pieces of content on the blog every month.
To do so, Obility performed a keyword research to identify what kind of content was missing on the website and would support the existing product and category pages. It was essential to the Veris and Obility to create content covering all stages of the sales funnel.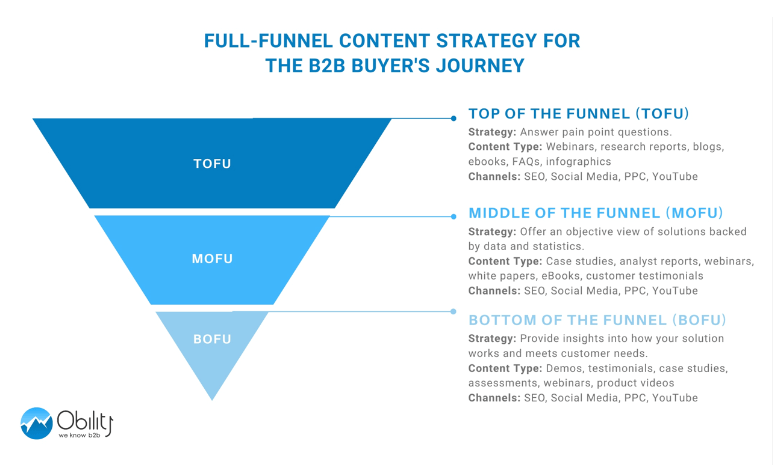 For TOFU content, Obility created definition blogs that would define and explain the major technical terms used by the Veris and how they relate to its products. 
For MOFU content, we worked on blog posts that would dive deeper into Veris's products and solutions, and how customers can use those products for their building. 
Finally, for BOFU we reviewed People Also Ask and frequently asked questions from Veris's customer bases to write content that would directly answer their questions (for example: "how can your building maintain optimal water pressure?").
Every new piece of content would link to the most relevant product or solution page to help increase the conversion rate. 
The Results
After consistently publishing content for 6 months, Veris saw a significant increase in the number of SERP features. Until spring 2023 Veris was not appearing in any SERP features, but 6 months later the website has won 120 SERP features. Veris also saw a 146% increase in keywords ranking on page one and an 80% increase in keywords ranking in the top 3 positions!