The Challenge
LoadSpring had been leveraging its blog for many years, but the content creation schedule was inconsistent, and the focus of the articles did not always align with LoadSpring's overarching goals. The blog was not following SEO best practices, and technical errors were slowing down indexation and negatively impacting user experience.
The Solution
In January 2022, a dedicated content writer joined LoadSpring's team, which allowed LoadSpring and Obility to collaborate on an effective blog strategy:
The LoadSpring team shares its high-level goals with Obility.

Obility audits LoadSpring's performance, competitors, and the industry to create comprehensive keyword research and identify target keywords.

Upon LoadSpring's review and approval, Obility provides content outlines to support the creation of blog posts in line with LoadSpring's goals.

LoadSpring's content writer produces the blog posts and publishes them.

Obility reviews and optimizes the blog posts.
Since January 2022, LoadSpring has been highly consistent in publishing well-researched and high-quality content that informs users of changes in the project management industry, new LoadSpring features, and customer pain points.
In addition to the content creation changes, Obility and LoadSpring worked on solving all 160 technical issues that were impacting the websites and made design changes throughout the website to improve the website page load time by 45% (from 3.23s load time in March 2020 to 1.17s load time in March 2023). 
The Results
LoadSpring increased its blog output in quantity and quality. They went from publishing 20 blog posts in 2021 to 33 blog posts in 2022. All blog posts were reviewed and optimized by Obility, who also monitored the performance of the new content created by LoadSpring every month. 
The results speak for themselves: after LoadSpring's content strategy changed with a renewed focus on content creation, LoadSpring saw a significant increase in organic traffic to the blog, supported by remarkable improvements in user engagement and conversion rate.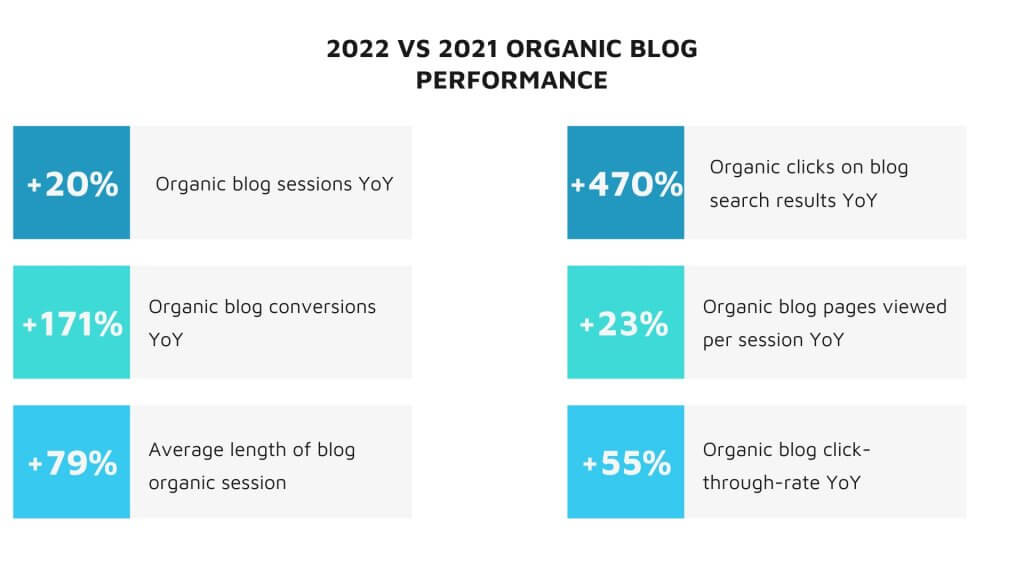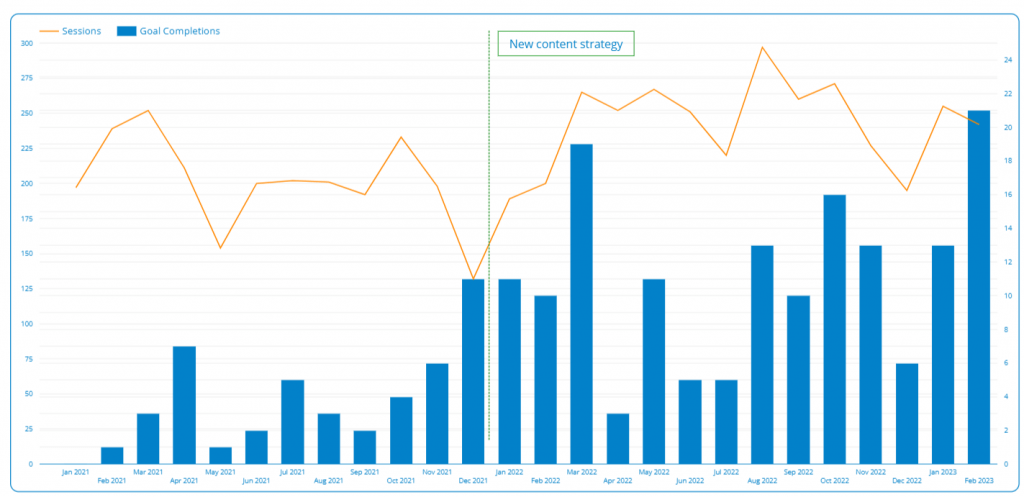 About LoadSpring
LoadSpring is designed to connect businesses globally across complex applications and unlock seamless project data, accelerating digital transformation and predictive intelligence. LoadSpring simplifies workflow for internal IT and analytics teams by providing centralized, secure access with technical support, allowing organizations to streamline business priorities and increase profitability.  
About Obility
Obility is a B2B digital marketing company with a core in revenue operations. We help B2B companies improve lead quality and increase pipeline through paid search, paid social, and SEO campaigns. Based in Portland, Oregon, we're a fast-growing agency with a global client base ranging from early-stage start-ups to multinational enterprises.