The Challenge
At the beginning of Obility and its client's relationship, the client didn't have a blog and the product and solution pages had limited crawlable content.
In addition, the website was not in the best technical state, with duplicate H1s for most pages and a lot of meta titles not being compliant with SEO best practices. 
The client was ranking for a limited number of keywords, which meant that the Obility team could not rely on past keyword data to identify their future target keywords.
The Solution
Because the client didn't have historical keyword data, Obility's first step was to do a competitive assessment to see how competitors were approaching similar topics. 
Once the keywords were identified, Obility created a content calendar to create a consistent publishing schedule of publishing two SEO pieces per month. This goal was meant to be realistic and to work with the client's other content requirements as their sales team also publishes two pieces of content per month.
Obility's client also made a strong commitment to the content strategy and hired a content writer who worked closely with Obility to review and approve content topics and write the content pieces.
In addition to a consistent writing and publishing schedule, Obility committed to rewrite and reformat all headings and meta titles on the website. The top nav was also reformatted to be more user-friendly and closer to the industry standards. Obility also worked with the client to update and optimize the products and solutions pages.
The Results
The content produced by the client and Obility continues to gain traction, with the number of organic sessions steadily increasing since its publication (+900% in under a year!).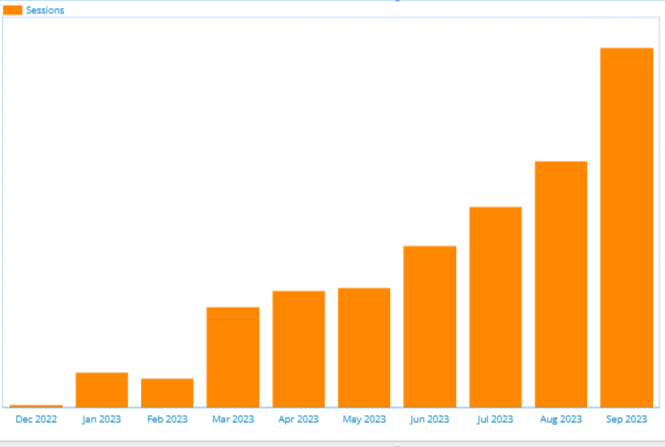 The keyword rankings also showed definite improvements over the past 9 months: the number of keyword rankings on page one increased by 155% and we garnered a coveted featured snippet position for one of the top blog posts, which resulted in a 200% increase in sessions MoM.