With summer coming to a close, August was busy with rollouts focusing on the mobile user. Whether you're passing time at the airport en route to your beach vacation, or cooling off in the AC, Google has been working on updates that will make you more likely to click an ad while on your phone. In this month's Digital Trends we will also cover Bing's close variants update, as well as look into new updates with Google Search Console.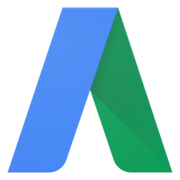 Google AdWords Updates 
Google Adds More Sitelinks & Mobile-Friendly Updates for Sitelinks, Callouts, & Snippets
Summary: In the ongoing effort to improve the mobile search experience, Adwords has introduced updates to how mobile ads show sitelinks, callouts, and structured snippets. Sitelinks will now appear in in a tappable, carousel feature as well as in larger, vertical links. With the change, the number of stielinks that can be shown has doubled from 4 to 8. Additionally, callouts and snippets have found a new home in-line with ad copy in paragraph form.
Action: With early data from Google showing people being twice as likely to interact with the new sitelink format, Obility's Paid Search team is excited to use this to their advantage for our clients. The team has been hard at work adding additional sitelink recommendations to clients' Action Item Reports so we can begin using more sitelinks right away. On the other side, our SEO team is keeping a close eye on how this affects organic traffic as the new formatting pushes organic results further down the SERP.
Landing Pages Review available within the new AdWords Interface
Summary: As a part of the new AdWords experience, AdWords is rolling out a feature to help better review the mobile experience of your landing pages. This "Landing Pages" page shows a Mobile-Friendly Click Rate, so you can determine what pages result in the most clicks that go to a mobile-friendly page.
Action: Obility plans to use this new feature to help clients prioritize the updating of landing pages based on their performance and ratings across mobile. This allows Obility clients to make sure their landing pages are performing best as possible.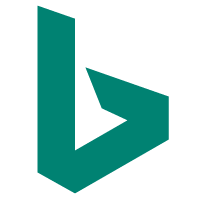 Bing Updates 
Exact Match Close Variants Updates to Drive More Volume
Summary: Bing is working to update their exact match close variant technology to also include reordered keywords. While Google has already "been there, done that", this is another example of how Bing is watching and learning.
Examples include:
"teriyaki chicken" and "chicken teriyaki"

"gluten intolerance symptoms" and "symptoms gluten intolerance"
That being said, Bing has also made sure to point out that they will only reorder tokens given that the meaning is not changed, for example, "post address change" versus "change post address".
Action: Obility has integrated regular reporting on Bing in our Action Items Reports. While Bing tends to fall short of Google in terms of ROI, it is important to Obility that we closely monitor Bing to ensure we leverage every possible opportunity for our clients.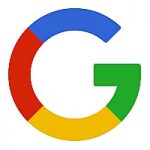 Google Search Console 
Google Search Console Data Logging Issues
Summary: On the 14th and 15th of August, Google let users know that an " internal data logging issue" occurred and that users "may see a very slight decrease in numbers".
Action: Obility is making sure to point this out to clients in Monthly reporting if a decline can be seen, and will be providing analysis with this issue in mind. We will also be continuing to keep a close eye on Search Console over the next few weeks to ensure stability.
Marketing Loves Sales Conference
Get Your Tickets for Marketing Loves Sales Today!


Summary: The Third Annual Marketing Loves Sales Conference is right around the corner! Obility is excited to be hosting this event on September 18-19 in our home base of Portland, OR. We look forward to connecting with over 250 B2B marketers from across the industry to share best practices and learn from some of the best in the business. The two days are packed with industry-leading speakers from MOZ, Google, LinkedIn, Oracle, and many more. You can find the entire speaker list, bios, where to stay, and more at the Marketing Loves Sales website.
Action: It's not too late to purchase your tickets! If you're a client, please reach out to your Obility team members and ask how you, along with anyone from your organization, can attend for free. If you're not a client and still want to go, there's still time. Just visit the Marketing Loves Sales website and use the promo-code (MLSVIP) in order to get 50% off your tickets!