Challenges
Decodable was sending a team of technical experts to answer questions about stream processing at the unique in-person conference, Data Council Austin '23. In order to make this networking event successful, they needed to promote their presence at the conference and garner interest from potential prospects. This required:
Designing and producing a brand-new landing page

Launching paid ad campaigns with new creative and ad copy

Crafting print marketing collateral for the in-person event
However, they only had one week of turnaround time to make all of this happen.
Solutions
Decodable knew they needed a combination of paid media, graphic design, and event marketing expertise. Therefore, they looked to Obility, a B2B marketing agency with proven success in producing high-quality and creative marketing campaigns driven by data. The experts on Obility's Paid Search and Content Marketing teams responded with the following strategies:
1. Designing a Compelling New Landing Page
Obility's graphic design team created and implemented a compelling landing page to build brand awareness and educate
 audiences about Decodable's presence at Data Council Austin '23.
The landing page utilized Decodable's brand style, original and compelling copy, and trust symbols to familiarize prospects with Decodable's offering and encourage them to reserve a spot to speak with an expert.
2. Producing & Utilizing Eye-Catching Display Creative
Obility's graphic design team produced eye-catching yet simple creative that embodied Decodable's mission to "make simple things simple, and complex things possible." These creative variations were then utilized in Google Display ad campaigns crafted and launched by Obility's seasoned Paid Media team. The branding, colors, messaging, and intent aligned perfectly with the new landing page, creating a seamless experience for prospects.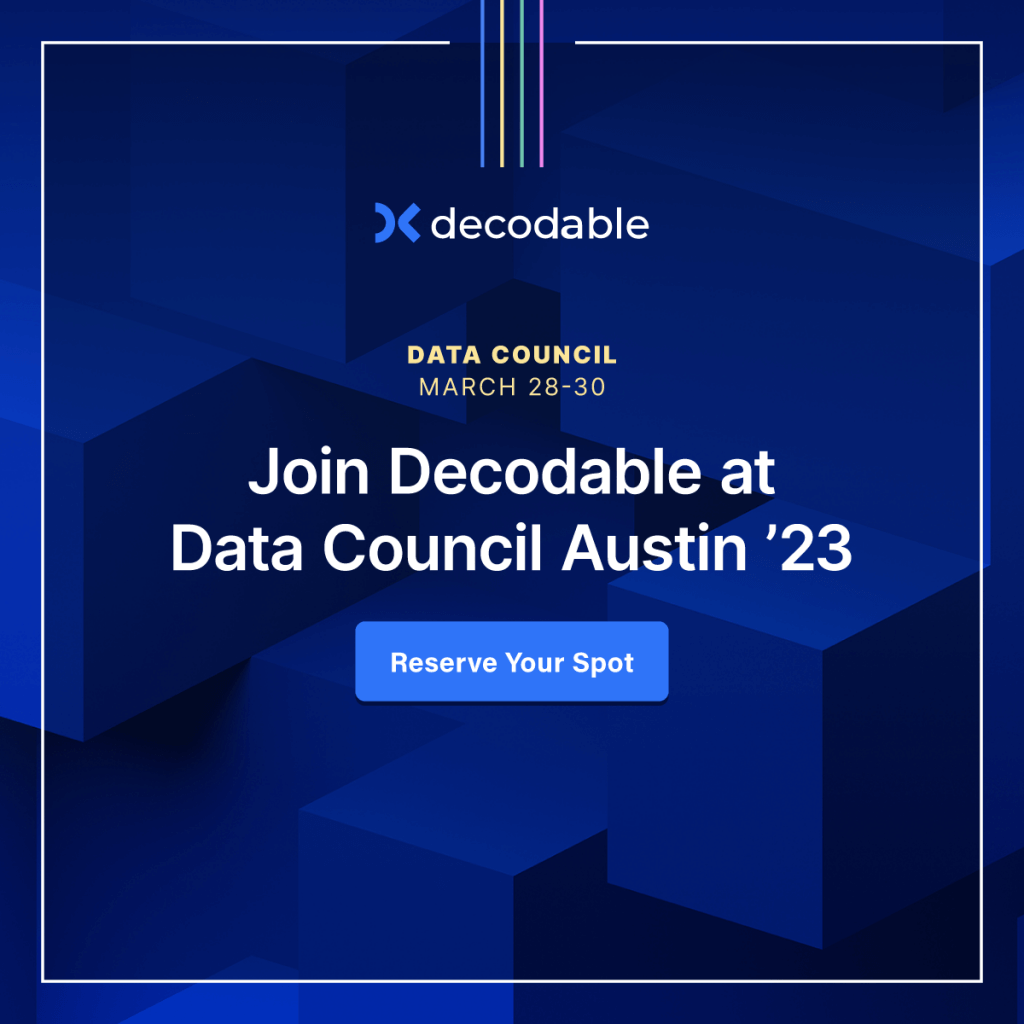 3. Implementing Retargeting Lists
To fully take advantage of the data from the new landing page, Obility implemented Google retargeting ads for users that visited the event landing page without converting on the form. This maximized the value of the landing page while ensuring Decodable stayed top of mind for prospects.
4. Optimizing Geographic Targeting
Prior to the in-person conference, Obility utilized country-wide targeting for Google Search and Display ads. However, once the three-day event started, the targeting was narrowed to only serve local audiences in Austin. Optimizing the geographic reach of the ads once the event started helped ensure optimal relevance and maximized the impact of the ads.
5. Aligning Brand Voice Across Digital & Print Collateral
Thanks to the internal paid media, graphic design, and event marketing services, Obility was able to provide a unified brand voice for Decodable across the digital display ads, landing page, and in-person print collateral. This served audiences with a seamless user experience that matched Decodable's extreme attention to detail.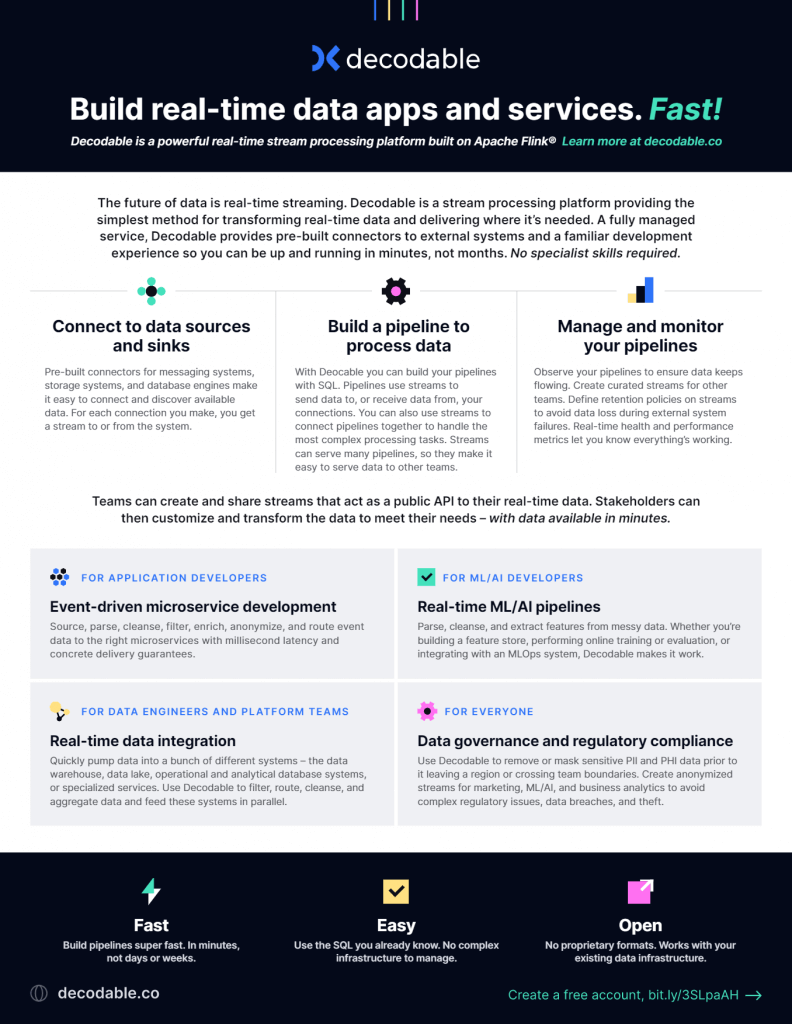 Results
Obility streamlined the production of the new landing page, creative, paid media campaigns, and print collateral. In a matter of just 7 days, Decodable's new ads garnered 27,000+ impressions and 125+ clicks.
Despite the intent of the campaign being high-level brand awareness, the landing page still drove 3 leads and a valuable MQL at a lower-than-average price.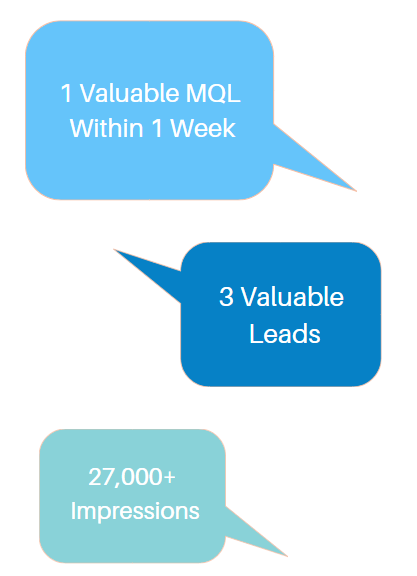 About Decodable
Decodable's mission is to make building real-time applications and services easier. We are fighting complexity by solving the problem at the root – removing complex infrastructure and processes.
By providing data engineers and app developers with a serverless data engineering platform, organizations can enable teams to self-serve, and give the right people access to the right data — fast.
About Obility
Obility is a B2B digital marketing company with a core in revenue operations. We help B2B companies improve lead quality and increase pipeline through paid search, paid social, and SEO campaigns.
Based in Portland, Oregon, we're a fast-growing agency with a global client base ranging from early-stage start-ups to multinational enterprises.