It's official you set a date for the big meeting, but now you have to prepare your team for a successful client trip. Whether for a Business Review or new pitch, the pressure to put together the perfect deck is very real.
Don't panic! Obility's here to help. Let these tips guide you through the major must-haves and leave you feeling great about your next in-person meeting!
Team Alignment
1. Before anything, make sure you and your team are on the same page. Send an email to all participants on the account, your manager, and your director. Confirm the date, agenda, and to-dos with everyone.
2. Email your client to confirm who will be there the day of your visit. It's crucial to ensure all decision-makers will be present. Send a rough agenda and ask for client feedback. Confirm times, location, attendance, and who is booking the crucial lunch. Reservations, or ordering in? Lock down these simpler details before moving on to more important preparation.
Booking Travel
1. Gather all of your team's full names and birthdates. If you are lucky enough to have an admin that can help you with this, give them proper thanks!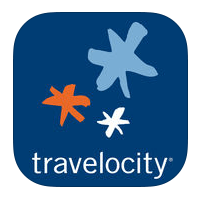 2. Get a travel budget in place from your manager and begin the search for a cost-efficient trip.
3. Book, book, book as soon as you solidify flight, hotel, and car rental details so you can get that off your plate.
Helpful Tip: I always like to send my client a heads up before I hit "purchase" confirming dates/times, letting them know travel is being booked that day if there are any last minute changes. Don't fall victim to flight change charges!
Deck Prep
1. The Account Manager should organize an outline of the deck that gives your team direction and focuses on objectives for the meeting. Label each slide with a title so it's clear what is needed and be sure the team members involved are clear on their contributions ( ex. pull data, summary, design, etc.)
2. Place client goals at the forefront. Which details would make your contact look good to their boss, and makes you look good to the CMO? Build the team up, because you're worth it!
3. Reiterate your most important points throughout the presentation, you never know when your decision maker will abandon ship because of a fire happening outside of the meeting. Unlikely, but not impossible.
Presentation Practice
1. Set a clear timeline for completed drafts of the deck. Schedule internal practice sessions for you and your team a few days apart to get comfortable with the presentation.
2. Hold one final internal meeting the day before your last round of practice to avoid those 7 am airport changes to your slides. Ideally, you have also run the drafts by your client contact beforehand, in case they have further input around changes for other internal stakeholders that you're less familiar with.
Details Details Details
1. Hopefully, you have made mental notes at this point of your clients' likes or dislikes. Perhaps they mentioned loving tea instead of coffee, or maybe they have an obsession with VooDoo Doughnuts (yes, I have carried two boxes of these Portland favorites to SFO for a client).

Jot down a few local favorites for out of towners (Made in Oregon is a good choice for you Portlandians), or last resort, grab the classic bottle of champagne to congratulate them on their partnership with you!
2. I live by my father-in-law's greatest advice (which I'm pretty sure he took from Oscar Wilde), "You can never be overdressed or overeducated." I tend to dress up for client meetings, even a casual skinny jean can work with a blazer over a nice collared shirt. Dress to match the level of success you're striving for.
For travel however, bring a pair of comfortable shoes; if you are lucky enough to have clients in the Bay Area like Obility, you get some pretty fabulous site seeing, which comes with a ton of walking.
Follow Up
1. Arguably the most important part of the entire process, take very thorough notes during the offsite. You never know when someone in the meeting will uncover a pain point, goal or initiative that may allow you and your team to get more involved, so be alert for deeper integration and alignment opportunities between your teams. Grab a hold of anything that can allow you to provide value to your client.
2. Upon departure, shake hands and make contact with everyone in the room. Thank them for their hospitality and ensure a thorough follow up.
3. Soon after your wrap-up, send over your well organized notes along with your team's next steps and action items. Google shared documents allow your client and team to weigh in and continue the dialogue by adding their own takeaways and to-dos as well.
4. Send a Thank You note for their time and partnership. Go above and beyond by making it handwritten; it will be a pleasant surprise, stick that landing!
And lastly, if your client is down, get a nice picture for the sweet memories, just like this:
Bon Voyage, business professionals!
Contact Obility today to learn more about our digital marketing services and goal-focused approach with B2B clients.