The irony in the title is that it's a social media reference. The only way to make that more relevant is to share this on one of the nine social media platforms that exist. As an SEO, I hope this ranks well, but I already know, as I write this that the title has no search volume. I also know that the true keyword phrase of "seo and ppc working together" is probably too hard to rank for and only has a hundred or so searches a month. Is it worth it to write a 1500 word article about it? Probably not. Say I did want it to show up near the top of the SERP. I guess I could pay for it. That would get searchers to see it. In the B2B world, where I live, would a user coming in on that paid ad ever fill out a form? Again, probably not. So what the hell is the point of all this?
Despite that diatribe against the everyday digital marketing problems, there are many ways in which PPC and SEO do benefit from each other as well as fill each other's gaps (yuck).
This one is so rudimentary I find it embarrassing to state.
Keywords

Both PPC and SEO use keyword targets to bring searchers to the site. In general, the strategy is the same, but slight differences, especially in intent can create gaps that do not make sense for only one to try and fill. And if they do, it can be very inefficient.
Some of the biggest gaps for SEO are low volume terms that are difficult to rank for, otherwise known as long tail. It's easier to decide to write 2500 words on a topic that is going to bring in hundreds or thousands of searchers each month, but what if that number is closer to twelve? It may not be worth it unless the quality of that traffic is so high (like, really, really high bro *in stoner voice,* as in it converts to a lot of revenue) it is impossible to ignore. This is rare and that's OK. Guess what is a good strategy for targeting these lower volume, high ranking difficulty keywords? Yep, PPC. Bidding on those phrases so that you're ranking on the first page is so much more attainable and cost-effective. Even better, if the quality isn't great, a simple test with PPC can be turned off and the effort used to create those ads would be nowhere near what a fully realized content piece would have been to create, especially if it doesn't pan out.
On the opposite end of the spectrum, many keywords could be too broad to focus paid efforts on. These are keywords that not only cost a lot to bid on, but have high traffic and the intention is usually top of the funnel (which in most cases is hard to quantify for PPC). There are so many topics that are exploratory, such as a "what is [keyword]?" query. This won't become a lead very often as is the intention of most paid campaigns, but for SEO it helps thought leadership, maybe some top of the funnel leads, but at the very least familiarity with the brand. These are keywords with a lot of search volume, and just the potential of tons of visitors can make it worth it, especially if it is in a space that is important to be said thought leader in. It also contributes directly to PPC in another way:
Remarketing
In a perfect world a user would find a result in search, whether that's paid or organic, come to the site and eventually fill out a form. This world isn't perfect. If it was, I'd be able to feed myself with copious amounts of appendages (think multiple arms and legs and maybe a mystery appendage). Crash course: remarketing is used to show ads to people who have visited your website ("some idiots refer to this as retargeting, but that's wrong" – Jeff Ashby). You can do this to searchers that already clicked on your ads, sure, but you can target a whole hell of a lot more if the visitors who visited organically, on similar phrases that are being using in paid campaigns, are targeted as well.
Remarketing to those top of funnel visitors with ads that are lower in the funnel is a natural progression towards a conversion. Using organic pages to expand these efforts should be incorporated. It's science.
Promotional Influence Correlation
There is a direct correlation between paid spend with that of organic visits, especially when it comes to branded. Not necessarily from paid search, but paid display creates a lot of brand awareness that impacts branded search just due to the laziest of searchers, i.e. typing in the brand name and searching rather than simply adding a dot com (we all do this, which is why "facebook," "youtube" and "pornhub (incognito window anyone?)" are always near the top of the list of most searched terms). The more spent on branded campaigns, the more organic visits for the brand name occur, it's as simple as that.
SERP Saturation
Search engine saturation is the amount of space that search results occupy on a single search engine result page (SERP). T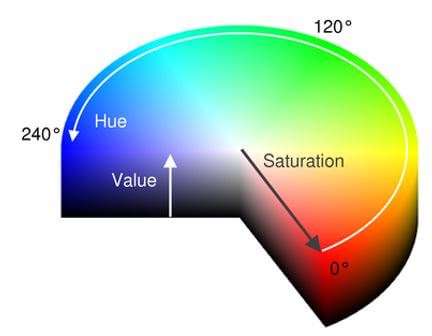 his includes everything from images and advertisements to organic results.
Search engine saturation is a tactic used not only in lieu of high-ranking results, but also in conjunction with them; providing the searcher with multiple opportunities to reach your site. Simply put, the more options on the SERP the more opportunities there are for a searcher to find you.
Other benefits are obvious, there is just more data to analyze for better decision making and there is a bigger reach. To not run both for the benefit of both is to be missing an opportunity.
Another day another life
Passes by just like mine
It's not complicated
Another mind
Another soul
Another body to grow old
It's not complicated
– Ed Sheeran (this song is in direct reference to PPC and SEO)