Hey Y'all, if you missed out on Social Media Week Austin, don't fret. Held at the UT campus in Austin, SMW ATX was a three-day event packed with emerging trends & strategies in social media. The speakers ranged from agency experts, like the teams of Best Practice Media, T3 & PMG, to insiders from big names such as Facebook, Bumble, and Deloitte. It would be impossible to cover the entire conference in one blog post, so I'm going to focus on the biggest takeaways that can be applied in the B2B world.
[Spoiler Alert] Video Isn't Going Anywhere
It's no secret that we live in a world where attention spans are shortening and video is becoming THE way we consume media (Instagram Stories, anyone?). According to a recent Hubspot article, the optimal video lengths for Facebook, Twitter, & Instagram are all under one-minute. You need enough time to tell a story before your audience is moving on to the next thing. It should be neither shocking nor news that video was a major topic at SMW. What I found interesting were the key differentiators between successful video campaigns and those that fall flat.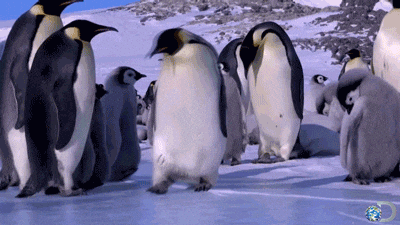 We all know that vertical videos outperform horizontal videos on Facebook, and that shorter videos are more likely to be watched to completion, but according to event speaker Rob Dial, 85% of video on social media is watched with the sound off. Including captions or subtitles isn't just important, it's ESSENTIAL to getting someone past those first few seconds.
So maybe you've got a great video; it's short & sweet, gets a ton of views on Youtube, and now you want to drop that link like it's hot into some Facebook ads. Engagement should be amazing, right? Unfortunately, Facebook only loves itself (more on that later) and Rob also mentioned that external video links pasted into Facebook can lower your reach by 90%. NINETY PERCENT. Yikes. The solution? Create videos that are specific to the platforms you want to use them in and upload directly into the platform. It takes a little more work, but in the end, it's worth it.
Learn How to Be Customer-Obsessed, Without Being TOO Creepy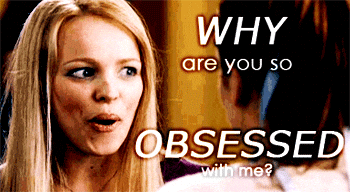 Customer obsession is a term that I've heard thrown around a lot lately in the Customer Success & Client Relationship Management worlds, with companies like AskNicely creating an entire speaker series on the topic. When I talk about obsession in B2B, it's really about taking the time to learn about your customers, find out what they want and aren't getting, and then solving those problems. This is isn't a new concept, but HOW we do it is changing.
The first step is to make social listening part of your overall strategy. At a very basic level, this starts with listening to what your customers are telling you directly. From a social standpoint, this can come from comments left on ads or direct messages sent to the company page. Going beyond the people that you're reaching through current efforts, looking at hashtag results on Twitter and Instagram is a great way to see what people are talking about in the industry.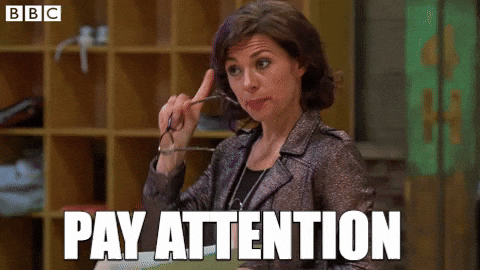 It's a big data world and we're just living in it. That's where the element of not being too creepy or annoying your customers comes in. Carly Carson of PMG really put this in perspective by explaining how important it is to understand when your customers are tired of hearing from you, and knowing when they just aren't going to buy.
Another key component to this is utilizing audience exclusions – there's nothing worse than being chased around the internet by an ad for the shoes that you already purchased or a conference that you signed up for weeks ago. On Facebook, you can use frequency capping and frequency rules to help eliminate ad fatigue, but on LinkedIn, it tends to be a more manual process. We highly recommend using the Marketo and Hubspot integrations for customer exclusion lists, so that those can be updated automatically.
Facebook Loves Itself Like Kanye Loves Kanye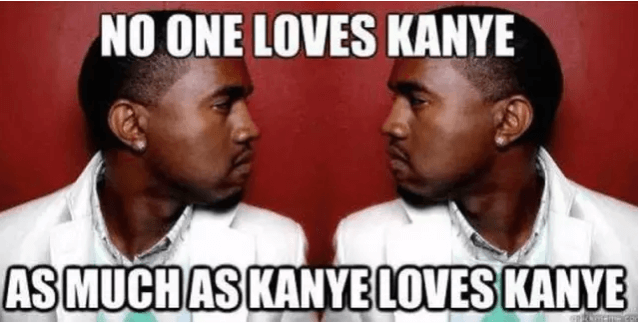 It may seem like I was just looking for an excuse to use a Kanye West meme, but I promise that's not it. As I mentioned earlier, the Facebook algorithm gives priority to posts that keep the user in the platform. The platform also reduces the reach of posts that were published through 3rd party platforms such as Hootsuite & Buffer. These factors are a bigger problem for organic social media, but what about ads?
As Facebook rolls out new features and ad types on both Facebook & Instagram, you're going to see better reach metrics for the campaigns utilizing those new features. This includes everything from ad types, such as testing Stories, to unique features within those ad types, such as Stories stickers. For a B2B company, examples could be using the "Questions" sticker to source content ideas or using "Countdown" to countdown to an upcoming conference.
If you want to stay ahead of the curve, you've got to be open to testing new products. This can create a dilemma for marketers that are focused on demand generation, as most new features are designed to increase engagement within the platform. My advice in this scenario is to have a budget set aside for testing and to prioritize new features that most closely align with your goals.
At the end of the day… 
Social Media Week inspired me to look at what strategies are working in the B2C world and get creative in figuring out how to leverage those wins for my B2B clients. Do you have any great insights you'd love to share? Feel free to connect with me on LinkedIn or Twitter.
P.S. If you're in need of recommendations for where to drink beer in Austin, I've got the scoop.