It's no secret that the B2B sales cycle is long. When it comes to B2B Digital Marketing, ask anyone and they'll likely tell you variables such as deal size or the number of stakeholders involved are to blame; they're not wrong.
But, what if I told you that Digital Marketers are making it worse?
Despite the significant advancements that have been made in digital marketing and demand generation efforts, somewhere along the line, we stopped considering the way people buy.
The B2B Digital marketing journey is fragmented. Don't believe me? Allow me to elaborate.
Take a moment and place yourself in the shoes of your target customer. You have a problem, and you need a solution. You run a google search and, great news, there's no shortage of providers who can help you!
So you click an ad, visit a landing page, fill out a form, and finally explore the content you requested…now what?
Since one asset probably didn't give you all the information you need or a clear call to action, you get to enjoy the same, painful process for another asset. And another. And ANOTHER!
Plus, if you're exploring other providers, you get to enjoy this process for them, too!
Doesn't going page-to-page filling out forms for individual content sound great?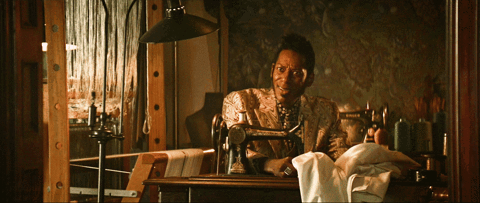 Yet, Digital Marketers are both ignoring and perpetuating this issue. We're effectively creating our own buyer's journey roadblocks. Self-education is at its peak, yet when it comes to B2B content marketing, it's never been harder.
That's why the most innovative digital marketers are implementing content tracks in place of individual assets.
What's The Point of Content Tracks
Content tracks are a prescribed series of assets that move the prospect seamlessly from top-of-funnel to bottom-of-funnel while collecting time, engagement, and progression data for every individual user.
Using content tracks allows you to gain further insight into the value each asset provides; while the consumer is granted all the content they need to become educated on your product without completing a bunch of forms or leaving your site.
Now you might be asking yourself, what's the point?
First, you're combating the longer sales cycle. By offering a content track with assets that cover the full-funnel you simplify the funnel progression of your leads. Instead of going days or weeks between content downloads, your prospect has everything they need to know from the jump.
Second, this provides a much less frustrating marketing experience. Nobody likes to complete a separate form for every piece of content. Content tracks make a library of information accessible to all stakeholders, resulting in a far better user experience.
Finally, it enables you to identify high-intent leads that would otherwise get overlooked. With a content track, you're able to measure engagement and analyze how far your prospects progress through your guided marketing funnel. If you notice that a lead makes it from top to bottom of your track, you can bet they're pretty damn qualified for contact.
If you only administer a single piece of passive content, you risk missing them at the peak of their intent. Marketing with only passive content is like putting a shade over the window of opportunity, which is why it's time for B2B marketers to start thinking in terms of the consumer.
Passive content has long been exhausted in lead gen efforts; content tracks are their successor. If you don't start rethinking your marketing strategy soon, you'll surely be left in the dust.
How to Start
Implementation might sound tedious at first, but the consequences of passively marketing to your prospects are far worse, and today's content marketing software makes it easier than ever.
Companies like PathFactory (formerly LookBookHQ), NewsCred, or Kapost allow you to upload content and develop tracks that you can then connect to your site directly. In doing this, you're able to gather the same analytic data as before while also unlocking real-time insights into visitor distribution, attribution, and engagement.
These platforms also integrate with marketing automation and customer relationship management platforms allowing you to continue your active programs or easily establish a new one utilizing engagement data.
The use of one-stop shop content tracks has me bouncing off the walls with excitement. I've only recently launched a using PathFactory and while my own personal statistics are underway, other users have seen: 2.3x faster MQL conversions, 300% increase in influenced pipeline, and 375% more opportunities generated at a 4x lower cost per opp. than ads promoting a single asset.
I'm dancing just thinking about those metrics!
Their platform is super intuitive, you simply upload your content and connect it to your website. In doing this, you're able to gather the same website analytics data as before while also unlocking real-time insights into visitor distribution, attribution, and engagement.
It also integrates with marketing automation and customer relationship management platforms so you can continue your active lead gen programs or easily establish a new one that incorporates engagement data (I recommend the latter).
I'll be publishing my findings in a case study, so stay tuned. Until then, click here to learn more about PathFactory's software or contact Obility with your digital marketing questions.