Another year has passed and Digital Marketers are looking forward to new trends in 2018! The new year is a great time to reassess priorities and set goals for your marketing efforts. Let's look at the most recent digital marketing news, as well as some predictions for the biggest trends in 2018.

Google
Search Ranking Algorithm Updates
Summary: As algorithm updates continue to roll out, early indications suggest that mobile and schema are a priority for Google. Sites with the highest amount SERP movement after the updates are those with no schema data and those relying on doorway pages. Mobile SERPs were most affected by the changes.
Action: No action is needed at this time for most B2B sites. Currently, there isn't a lot of schema markup that applies to B2B, and we usually see a more direct impact on rankings from keyword research and on-page optimization, but we will be monitoring changes in the schema that applies to B2B sites.


AdWords
Phone Numbers & Addresses for Google Customer Match Targeting
Summary: Google will allow the use of phone numbers and mailing addresses in much the same way that email information has been used for customer matching. Google will attempt to match phone number and mailing address information with user-provided data in Google accounts. Phone and mailing lists can be uploaded via the AdWords API or in the new AdWords interface.
Action: Obility is excited about this update which will allow for better targeting to our B2B clients and expansion of our client's Account Based Targeting efforts using Google. We will be working with our clients that currently use Customer Match in their campaigns to include these new data sources.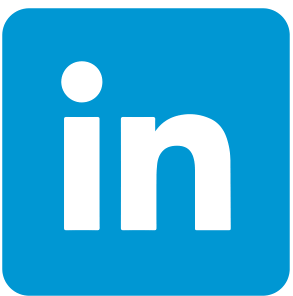 Linkedin
Content Lessons from LinkedIn's Leading Cloud Computing Instructor
Summary: Conductor details how buyers are 131% more likely to purchase from a brand immediately after they consume early-stage, educational content. Even our own findings reveal the strength of instructional content throughout the purchase path, with 67% of technology prospects more likely to consider a vendor who educates them throughout each stage of the decision process.
Action: This is great information for companies planning their content calendar and digital campaigns for 2018. Focusing on top of the funnel offers can show real results in terms of opportunities closed. Obility constantly advocates for a whole funnel approach by segmenting campaigns based on the stages in the buyer cycle. It's good to see our strategies being validated.
2018 Trend Predictions
SEO
SEO Trends that will Continue to Dominate 2018
Summary: Trends and predictions for 2018 are a continuation of 2017's trendiest topics. These include schema markup for knowledge graph results and voice search, machine learning in Google's search algorithm, and personalization of search.
Action: Obility will continue to search out ways for our clients to be more visible in SERPs. This includes taking advantage of knowledge graphs where we can and adjusting our strategy to follow major algorithm updates.
PPC
5 (Less Obvious) PPC Trends to Watch in 2018
Summary: The predicted trends for PPC in 2018 follow Google's recent push for more management of optimization tasks by machine learning or AI. 2017 showed a shift as automations in ad creation, rotation, and bid optimization were heavily pushed (or forced) on PPC managers.
Action: Obility has already adjusted to the changes in ad rotation settings and (true) exact match keywords being taken away. However, since most of the automations available automate based on top level metrics such as clicks or landing page conversion, they aren't as useful to B2B clients that want to optimize based on MQLs or Opportunities created. This key fact hones in why it is so important for Obility and our clients to optimize campaign performance based on opportunities and closed revenue.
Click here to subscribe to Obility's articles and learn more about digital marketing.