At this year's SEMpdx Engage conference, marketing experts and enthusiasts were welcomed in true Portland style with grey clouds, snow that didn't stick, and sponsored bacon during the morning breakfast. Yes, the bacon was sponsored.
With full bellies and a brief shortage of coffee, Engage 2019 had officially commenced. With a B2B scope, 8 fellow coworkers and I prepared ourselves to gain some knowledge to bring back to our Paid Search, Paid Social, and SEO clients.
We digested a lot of information… and bacon. However, without getting too tactical, there were a few themes I noticed throughout the conference.
Platforms are Selfish
SEO
Let's start with Google. According to Cindy Krum, Google is more than a search engine. Google is an "Answer Engine". You might've noticed that after a query you can merely glance at the search engine results page (SERP) and you have your answer. Perhaps it was a featured snippet that delivered your answer in bolded lettering. Or maybe it was a carousel! Either way, you didn't click. Especially with mobile users, snippets and the like are taking up precious SERP real estate on small screens.
Rand Fishkin pointed out just how big this challenge is when focusing on increasing organic traffic, with "no-click searches" increasing by 30% in just the last two years. On mobile, he outlined that organic clicks have dropped by 10%, giving way to paid clicks or no-click searches.
Increasing organic traffic to your site has become a feat. The first step is to extend your SEO research with the enemy itself: Google. Specifically, with keyword research to long-tail, low-volume opportunities might minimize the instances of snippets or carousels, getting organic results further up the page.
Social
Ok, so Google is taking over SERPs. What about the social platforms?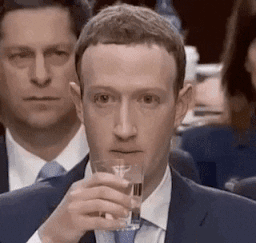 Rand demonstrated how social algorithms are designed to identify accounts that consistently attract and engage users, ultimately bringing them back to the platform again and again. It doesn't do Facebook any good if you consistently guide users away from the platform and onto another site. How would users keep scrolling or interacting with ads if you take them off their feed?
With this in mind, organic social efforts should really focus on generating a "streak" of content with high engagement. The algorithm will pick up on these successes, and look to expand reach for the next post. Cue your promotional post where you aim to steal users away to your site. Then work to build your "streak" back up.
Keep Tabs on Your Competitors… Literally
While you obviously want to keep an eye on competitors, Ellie Mirman pushed us to think one step further. Beyond checking in on their website, identifying any changes in messaging, or glancing at reviews, she argued for this to have much more structure as an ongoing, continuous process rather than one that repeats monthly or quarterly. Witnessing changes as they occur might reveal what competitors are A/B testing or even hint of larger upcoming change.
Understanding each competitor's digital footprint is a good start. What channels are they utilizing? (Follow them on social platforms!) When mapping content to each channel, do any patterns emerge? As Caitlin Halpert suggested in the spirit of embracing automation, what do the automated touchpoints of your competitors look like and how does this map to your strategy of connecting with customers?
Perhaps the most opportunistic: where is untapped potential? If you can fill the space that is your competitor's "void", whether it's a channel or topic, you can establish yourself as the expert.
It's not easy to predict your competitors' future strategies, but Ellie left us with one very interesting technique to aid in the mapping of content, campaign, and channel presence from a forward-looking perspective. Consider researching your competitor's job postings or employee reviews. Understanding the positions they are looking to fill, or even better, the descriptions and responsibilities of those roles, can provide insights to their marketing mix.
One word of caution: do not let your competitors' strategies be YOUR strategy. Take inspiration, find opportunities, and identify emerging patterns. Let it inform your digital tactics, not define them. Competitors are just one piece of the pie. As Dana DiTomaso demonstrated brilliantly with Google Tag Manager and Google Analytics wizardry, digital tools should also be used to better understand your customers.

Test, Test, and Test Again (Social Edition)
While this theme is nothing new to digital marketers, there were a few social testing opportunities, many thanks to Ashley Ward, that caught my attention:
Experiment with longer copy variations, particularly on Facebook, as this can capture the idea of scrolling through a feed within a single ad and allows you to tell a longer story (perhaps the story behind your brand or company mission).
Push creative boundaries harder on Instagram than you would on any other social platform. Yes, you can still be playful in the B2B world.
Test running smaller campaigns on LinkedIn that are hyper-targeted, for example by location. Then, use local terminology to capture the audience's attention. In the B2B space, this is especially relevant for events.
If you aren't testing video on the social platforms yet, you should.
Experiment with ad copy variations that are emotional against more traditional variations. For B2B, this could be addressing your customers' pain points.
If you missed Engage 2019, don't worry! There's always next year! It's planned to take place again in Portland, sometime in March of next year. Until then, keep your eye out for more details on Obility's own B2B-focused conference, Marketing Loves Sales, which is planned to take place in Portland this fall! Hope to see you there!