Is your B2B company ready to test Instagram ads this year? At Obility, we are creating integrated social strategies for our B2B clients that now include Instagram photo, carousel, video, and story ads.
Before starting a new paid search platform, it's important to have a solid foundation in place. This is why we build custom landing pages for paid search before running a campaign on Google AdWords or suggest regularly posting content on your LinkedIn business page before starting a follower campaign (because you've got to give your audience a reason to follow, am I right?). The following checklist will help you build a strong foundation for your Instagram paid advertising.

Start with an Instagram Business Account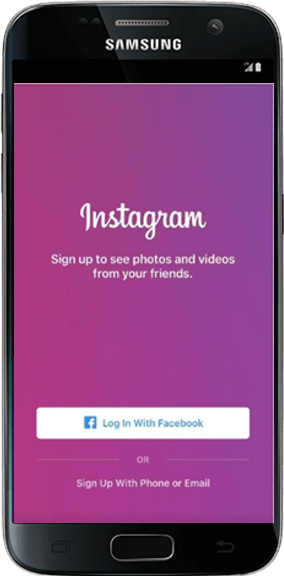 This is free and all you need to get started is a Facebook account linked to a Facebook business page. With a business account you can get real-time metrics on how your stories and posts engage with your customer base, as well as gain insights into your followers.
Download and launch the app from your phone
Tap sign up and then log in via Facebook or enter your email address
Connect your Facebook to your new Instagram account
Create Your Profile
You can share valuable information about your business in your profile. Be sure that your bio sets clear expectations for what your followers can expect from your account. This is something that you may want to spend some time thinking about. Is your page focused solely on recruiting efforts or giving thought leadership and advice relevant to your industry? Pick a brand voice and stick with it to grow relevant and engaged followers.
Go to settings, then scroll down to Switch to Business account
Add relevant info like your website or Linktree URL, location, and a unique bio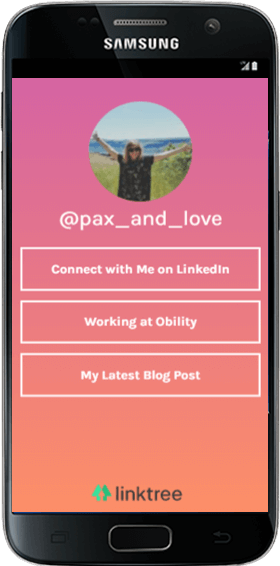 Linktree allows you to post multiple links within your profile. This is great because you can link to your homepage, an event website, your blog, and a careers page all within your profile. Use the Pro version for $6/mo to brand your link page, time your links to go live in-line with scheduled posts, and retarget your Linktree visitors on Facebook and Instagram by adding your Facebook Pixel ID.
Create your Linktree account here by logging in with your Instagram credentials
Add your top links and titles
Paste your bio link into your Instagram profile
Click the settings button to change the color scheme of your links

Start Posting
Posting on Instagram is part art, part science. The art encompasses selecting your images and creating an alluring caption. The science is measuring how your audience engages with your post and tweaking future content to be more engaging. Some posts are going to drive high engagement, while others will flop. It's important to monitor your engagement metrics to see what types of posts are most relevant to your followers.

Brainstorm Content
Make a list of the top of content that fits with your brand. Gather images that will help tell your brand story on Instagram.
Content creation can be hard, here are a few ideas to get started:
~ Customer testimonials
~ Paint a picture of how a customer uses your product via video
~ Examples of projects completed or wins with your current customer base
~ Blog posts: highlight evergreen content or your latest blog post (make sure the link is in your link.tree)
~ Facts about your product: i.e. Improves Customer Retention by 50%
~ Industry facts or hot topics
~ Examples of projects completed or wins with your current customer base
~ Employee spotlights
~ Day in the life snapshots of working at your company
~ Community service
~ User-generated content (with a photo credit)
~ Contests or job postings also make for good content, but be sure to archive these posts after the fact since they are short lived.

Create a Look
For a brand consistent Instagram, create an Instagram feed that mimics the look of your current website. If your website is bright and white, with pops of bright color, your Instagram feed should have a similar look and feel.
Plangrid provides a great example:

Edit
Pick 1 to 2 filters that represent your brand look (and match your website) and stick with it. Use a photo editing tool like VSCO or Snapseed for a more professional look. You can pre-edit a batch of photos all at once.

Write Your Caption
Make sure that every caption ties back to your brand. Hashtags are a great tool to use to gain more followers and you can use up to 30 (although this a lot for B2B); first use hashtags that explain what your photo is about, then add in hashtags relevant to your business and industry. Think hashtags are spammy? Push them down in your caption for a cleaner look.
Here's a great example of a branded event post and caption from Marketo: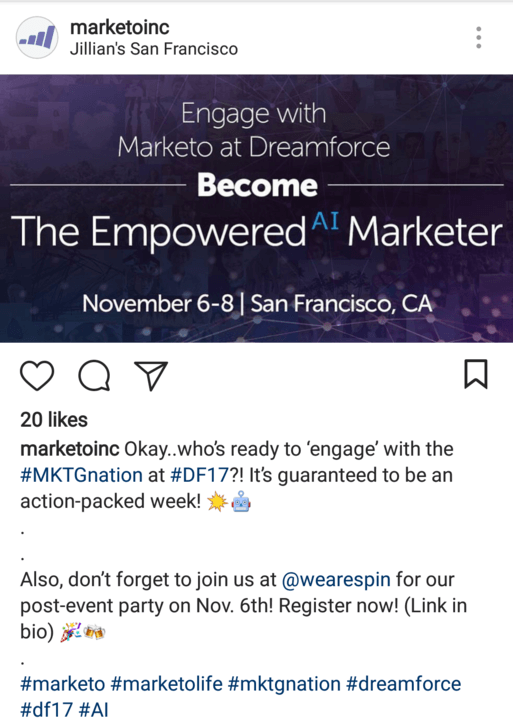 Follow Through
Establish a close connection with your followers by responding to and liking comments. And monitor your account daily and respond to or like comments on your posts.
Engage with Your Followers Base
Take it up a notch by going through your past photos and liking photos of users who have engaged with your brand (be careful to keep it professional here). You can also go through relevant hashtags and interact with accounts that post photos with those same hashtags. This is a way to find new people and brands to follow, while at the same time growing interest in your page.
Set a reminder to engage with your follower base weekly
Set up retargeting ads via Facebook or Instagram to further connect with those that are engaging with your page
And You're Off!
Once your foundation is set and you've got a regular cadence going, you're ready to start testing with ads to gain new followers and engage with a new audience. Be smart about this and know that every social platform is different. LinkedIn is great for targeting specific companies in your target company list and job titles; Facebook has a sweet spot in retargeting; Instagram is great for events and brand awareness. You're not going to want to promote a white paper on Instagram, but you could promote your biggest event of the year with a carousel ad or a story ad.
Keep in mind the Instagram is owned by Facebook, so the audience and targeting capabilities use Facebook data and ads can even be created directly from within the Facebook campaign manager. At Obility, we'd recommend running Instagram as one tactic in your digital marketing strategy. This can be a compliment to paid search, Facebook, and LinkedIn advertising.