In this month's Digital Trends you will find new features for Bing Ads and LinkedIn, information about Google's "Mobile First" website ranking, Moz's new website crawler, and the third annual Marketing Loves Sales Conference. June seemed to be the month for many companies to roll out new features, and we are happy they did!
Bing Ads Unveiled New Features for Advertisers
Summary: Bing, always in competition with Google, has rolled out some new features within the Ad platform. The first is to be able to set bid adjustments for Tablet and Mobile from -100% to 900% to easily target specific devices. On the reporting side they also added Competitive Metrics, also known as Share of Voice. This allows advertisers to view how they measure up compared to the competition. The six new metrics include:
Impression Share 
IS Lost to Budget
IS Lost to Rank
IS Lost to Ad Relevance
IS Lost to Expected CTR
IS Lost to Bid
According to Bing's Blog, there are also new reporting updates that will be happening in the future.
Action: The Obility team loves having better transparency into ad metrics, as well as the ability to narrow down audiences helps our Paid Search team more effectively manage Bing Ad accounts. By being able to pull reports on how and where impression shares are lost, our SMEs can make adjustments and capture high-quality leads in the future. Better Leads = Happy Sales Team!
LinkedIn Continues to Refine and Improve Their Features For Advertisers
Summary: If you have been on LinkedIn recently, you will notice a new look for profiles. They also made some updates to their Advertising including Lead Gen Forms that we wrote about last month, which makes filling out forms a breeze, especially on mobile. They just introduced new Call To Actions to the 'Thank You' page from these forms. Advertisers can now select from the following CTAs:
Visit Company Website
Learn More
Download Now
View Now
Sponsored InMail now allows for targeting specific audiences like we can do for ads. With a responsive design, clear CTA, and a delivery only when a member is active, this is sure to be a successful new feature.
Action: Any client working with Obility has heard how important having clear and effective CTAs are. We are happy that LinkedIn also got this message and added additional messaging. Our SME's will be updating this messaging for any client currently using LinkedIn Advertising. With continually refinement of their advertising platform and functions, our SMEs can further refine and add new tactics to target your audience.
Google's "Mobile-first Index" not likely in 2017
Summary: Google searches have shifted and now more searches are from a phone than a desktop computer. When on a phone, Google evaluates what content is displayed on the smaller display versus a monitor. Many websites eliminate content they feel is not necessary to the user experience on a phone, or have a separate mobile site that contains different content.
Google's Mobile-First Indexing is a reaction to that, where they want to use the mobile version of a site in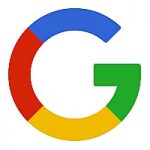 their ranking factors. Google says that their Mobile-First index, which was thought to be coming out later this year, is delayed at least until 2018. This gives companies and developers the time to make updates, if needed. Any website that is currently responsive should be fine. Sites that have separate desktop and mobile versions should consider updating to be responsive. Google has also said just having a desktop site is better than having a broken or a bad user-experience mobile site.
Action: If you are making updates to your site, make sure to keep your Obility SEO Manager in the loop. We have seen many companies completely revamp their site, then lose their rankings.  Our SMEs can work with developers to make sure all key SEO features are in place before launch.

Summary: With the previous version not living up to expectations, Moz completely reimagined and rebuilt their crawler. The new Moz crawler is faster, has on demand crawls, and error prioritization. It also has the ability to have on-demand crawling with the push of a button.
Action: All of Obility's SEO clients will start to see the updated versions within their Monthly Reports. The new crawler will have better prioritization of errors which will be passed down. Our team is excited for the new features and the better reporting that is available.
Marketing Loves Sales Conference
Summary: Obility is excited to host the third annual Marketing Loves Sales Conference September 18 & 19, 2017. We have decided to move the event to our beloved city of Portland, OR. This year will feature speakers from MOZ, Google, LinkedIn, Oracle, and many more. You can find the entire speaker list, their bios, and where to stay and what to do on the website.

Following the first day of the event TAO Talks will be having 5 minutes speakers get onstage and inspire others with their ideas (no sales pitches allowed!). This topic theme is about bringing unique ideas related to lead generation, branding, or anything else a marketing brain can create for a compelling 5 minutes on stage.
Action: Purchase your ticket to the Marketing Loves Sales Conference. Are you a current client? We would love to have you join us and we will provide complimentary tickets for anyone within your company! Send an email to your Obility Team Members to receive your code.