July was a busy month for demand generation updates! Whatever happened to summer vacation? In this month's edition of Digital Trends, we'll discuss a number of Google AdWords updates, commiserate with Bing about the death of Campaign Planner, and discuss some marketing news from across the industry.
 
Google AdWords Updates
Google Introduces Call Bid Adjustments
Summary: In attempts to help cater services to businesses relying heavily on phone calls to generate leads, Google is rolling out new call bid adjustments. This will allow you to control how often the call option appears in search ads and will range from -90% to +900%.
Action: This could be a game changer for companies that require more phone time with customers, as well as companies that have a large mobile presence (which continues to grow across the industry). At Obility, we've already begun auditing our accounts to determine if utilizing this feature will increase leads, but the feature won't roll out to all users until end of year. As of now, it's available exclusively in the new AdWords experience.
Google Tests Sitelinks Display on Desktop
Summary: Over the past month, Google has been testing the way that sitelinks show up in branded search results. What we're used to seeing is a two-column structure (see below):

The new look will be similar to what we see on mobile with the font slightly smaller but in a singular column that actually takes up more real estate on the page (see below):

Action: No immediate action, but if early results show better engagement by users, you can probably expect this format to be rolled out across AdWords.
Google Launches AdWords Editor 12
Summary: AdWords Editor 12 is now available with an updated design and a few key practical improvements:
Users can now create custom rules to flag changes that don't align with your best practices. i.e. a certain number of sitelinks
Decreased account download times
Bid adjustments to maximize conversions
Universal App Campaigns can now have up to 20 images and videos uploaded
New customization fields for responsive ads
Action: The most actionable item is to set up custom rules for your various accounts to make sure you're always adhering to personal best practices. All of the other features should benefit the user experience, but you'll have to determine if they make sense for you on a campaign by campaign basis.
 Bing Ads Updates
Bing Retires Campaign Planner in Favor of Keyword Planner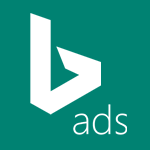 Summary: As of July 26, Bing shut down their Campaign Planner tool and have now transferred a majority of capabilities that used to fall under the Campaign Planner, to the Keyword Planner tool. Bing also said that they will continue to add new capabilities to the tool throughout the year.
Action: This shouldn't really require any big changes in Bing Ads accounts, but it's good to know about in case you're looking for some features that used to reside in the Campaign Planner.
Digital Marketing Industry Updates
I
nitial Ad Performance on Quora Looks Promising 

Summary: In April, Quora announced that their ad platform was coming out of beta and early results suggest that advertisers are happy they did. According to Marketing Land, most advertisers they spoke with think Quora is easy to set up and easy to use, while providing valuable lead-gen opportunities. Targeting options are still limited, and ad formats aren't dynamic, but the groundwork seems in place for Quora to establish itself as a viable option for display ads.
Action: With Quora reporting a user base of nearly 200 million in April (almost 50 million more than Pinterest), marketers should start looking at ways to incorporate it as an additional platform for display ads. At Obility we're always looking for new avenues to reach our desired audiences, and Quora is a great example of a new platform that we're excited to add to our marketing mix, where applicable. Especially as a B2B marketer, it's a unique platform where potential customers are already looking for answers, and if done correctly you can make sure you're providing them with answers.
 Giphy Will Soon Test Sponsored GIFs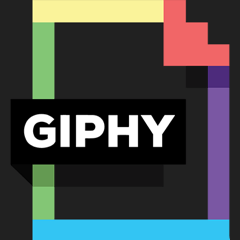 Summary: According to TechCrunch, Giphy is going to start capitalizing on their vast user base (over 200 million daily users). The plan is to integrate sponsored content into the existing GIF functionality. For example, if you typed "/giphy cheers" into a chat on Slack, a company like Budweiser might bid on the term to show two clinking Budweiser beer bottles. Specifics are still vague, and no launch date has been announced, but it will be interesting for marketers to see how effective this is once it rolls out. For B2B specifically, the integration with Slack seems like a natural place to target people in the work place, but the question around tracking leads is currently left unanswered.
Action: There currently aren't any actions to take since ad testing isn't even in beta yet, but stay tuned to our monthly blog and we'll make sure to keep you informed as soon as more information becomes available.
Where Will Marketers Spend This Year?
Summary: MarketingMag looked at spending trends over the past year, as well as where marketers are going to move to going forward. Here are some key takeaways:
Paid social advertising is nearly equal in popularity to paid search advertising. In addition, the breakdown between desktop vs. mobile advertising is also very similar with 73% of advertisers investing on desktop, and 70% on mobile.
Facebook (45% of social spend) & LinkedIn (37%) are the most heavily invested in by B2B advertisers.
Instagram seems to be the most popular up and coming social channel for advertisers, as 40% said they planned on increasing investments in the coming year.
Twitter, on the other hand, saw the largest decrease (11%) in expected spend by advertisers.
Action: There aren't many actionable items to pull from the article, but it is interesting to see where the industry at large is spending on social channels, and what the predictions going forward are. If you're not currently spending on social channels, this might be a good article to peruse to see what your counterparts are doing and if it makes sense for you to adjust spend. A lot of times social channels such as Facebook can drive more qualified, lower cost, leads. Social channels aren't for every product or everything campaign, but they shouldn't be ignored either.
Marketing Loves Sales
Summary: Obility is hosting the third annual Marketing Loves Sales Conference on September 18-19 here in Portland, OR, this year. We're really excited to see the event move up north and are looking forward to connecting with B2B marketers from across the industry to share best practices and learn from some of the best in the business. We'll have speakers from MOZ, Google, LinkedIn, Oracle, and many more. You can find the entire speaker list, bios, where to stay, and more at the Marketing Loves Sales website.


On day two (September 19th) we'll also be showcasing a series of 5-minute TAO Talks that will allow local professionals the chance to inspire the crowd with topics they're passionate about (personal or professional) and thought-provoking.
Action: Buy your tickets today! If you're a client and you haven't got your tickets yet, please reach out to your Obility team members and ask how you, and anyone from your organization, can attend for free. If you're not a client and still want to go, there's still time. Just visit the Marketing Loves Saleswebsite and use the promo-code (MLSVIP) in order to get 50% off your tickets!