One of the most frequent questions I am asked as a paid social tactician is, "How does this audience on {insert your social platform here} translate to {other social platform}? Which options exist to target a similar audience on this other platform?"
Unfortunately, the answer is often, "Let's research some options. It's not that straightforward."
Paid Social Targeting: The Intro
For those of you familiar with advertising on LinkedIn, Facebook, and Twitter, you know that 1) targeting options are diverse and 2) navigating the different UIs to find them is its own challenge.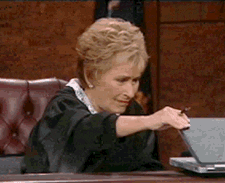 Discovering where these similar targeting capabilities are hiding in each ad platform is just as tricky as remembering the suite of options that each platform allows. For example, typing "Big Data" into Facebook's Detailed Targeting section generates a list of interests and job titles that are related, or contain that term. However, to yield the same results in LinkedIn, you must navigate to Member Interests, type in "Big Data", and make your selections. Then, you must separately navigate to Job Titles and repeat.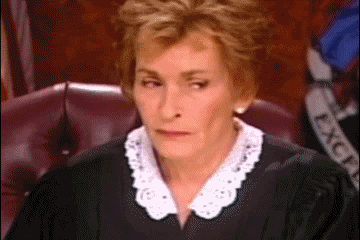 Additionally, each platform employs varied naming conventions. For instance, if you upload a contact list into one of these platforms, LinkedIn defines it as a Matched Audience, Facebook calls it a Custom Audience, and Twitter coins it as a Tailored Audience.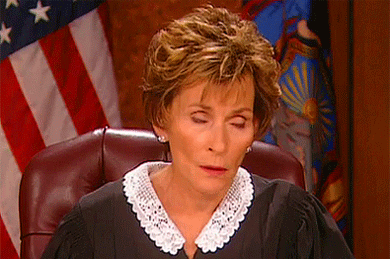 Overall, it's difficult to summarize the nuances in naming and navigation without visually walking through each platform. Arguably, the most important takeaway is understanding which targeting options are available from each platform so you know what to look for. Which features are unique to each platform? Which ones are truly "translatable" across LinkedIn, Facebook, and Twitter?
Therefore, I created a handy infographic that illustrates a side-by-side comparison of platform targeting options.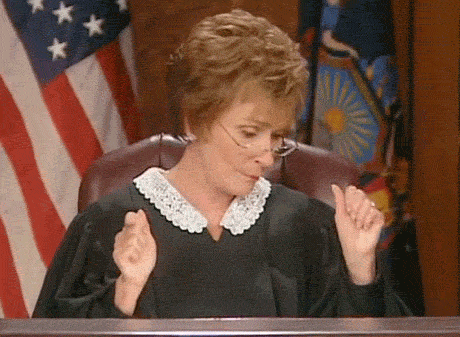 Paid Social Targeting: The Infographic
Before you jump below to the infographic, keep these points in mind:
It's impossible to detail all targeting features in one infographic. Most high-level options are included.

If it's bolded, it's a category. Some categories are so vast that you need to research which options they contain.

"Core Audience" stands for an audience built from scratch without using any lists or website audiences.

Both LinkedIn and Facebook offer several choices surrounding someone's job. Pro tip: LinkedIn has infinitely more options than Facebook in this regard. Additionally, LinkedIn is the only social platform that allows the upload of Account Lists. However, keep in mind that LinkedIn also tends to be the most expensive platform. Expect to "pay to play" for that specificity.

Lastly, experiment with these options! Just because Twitter doesn't offer Job Titles doesn't mean you can't reach a key audience through other targeting choices. 
Happy hunting–I mean, targeting!!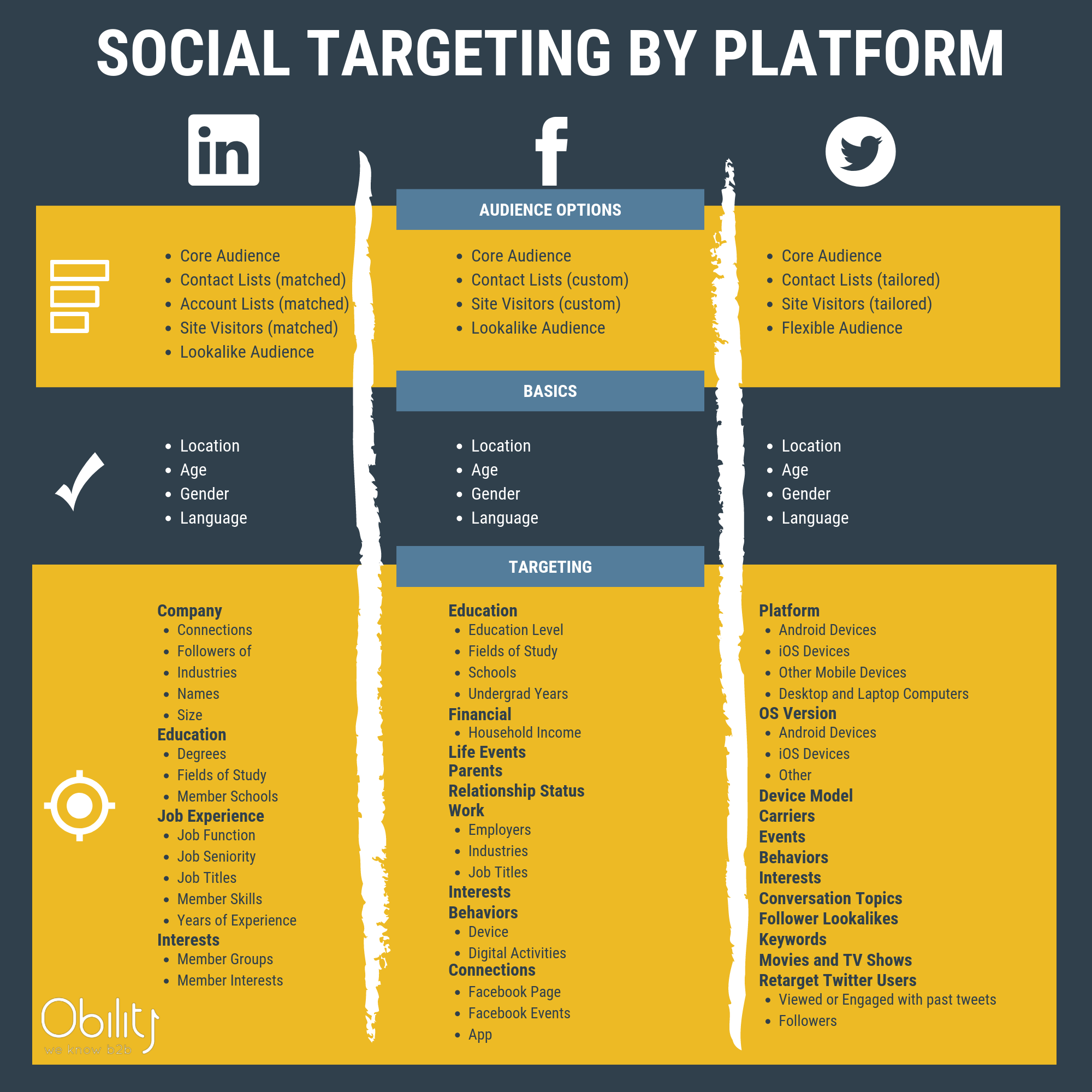 Hungry for more social wisdom? Our annual Marketing Loves Sales conference takes place on October 7th in Portland! From insights on paid social programs to social selling, we have an awesome lineup of speakers! This year's keynote speaker is Ann Handley, Founder of MarketingProfs and the world's first Chief Content Officer. Check out all of our speakers and event details, and I hope to see you there!